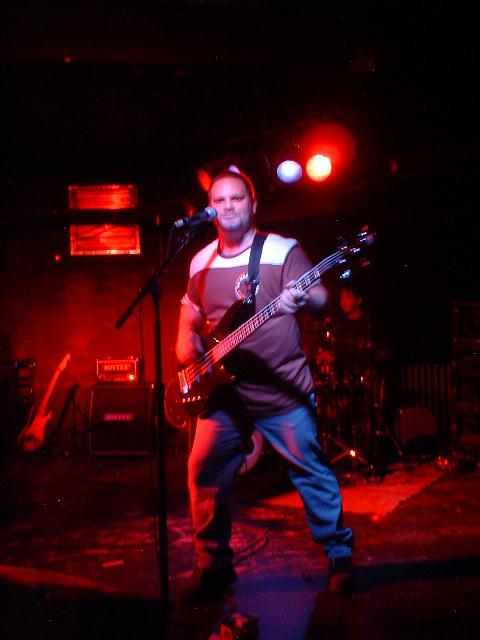 Aarons Bio
Name: Aaron Morrison
Position: Bass & BG Vocals
Aaron Morrison started playing bass at 14 after listening to Kiss
"Destroyer". He took lessons at Music Men is Springfield, MA under the
watchful instruction of the great Dave Natale. Aaron has been in a
number of bands for over 15 years, including Jett Blak with his brother Pat,
Bad Fun with Jonathan of Untitled, Atomic Cafe, Bottom Line, and prior to
Untitled, This End Up.

Aaron attended the Recording Workshop in Chillicothe, OH where he
studied Studio Engineering. He is also an accomplished guitar player and
recently studied guitar with Frank Cook of the Savage Brothers Band. Among his
musical influences are Billy Sheehan, Jaco Pastorius, Pat Badger of
Extreme, Doug Wimbush of Living Colour, Adrian Legg, and especially Steve Harris
of Iron Maiden.

Aaron is known for playing the right notes for the song and not just
throwing in a bunch of notes to show that he can. His greatest thrill
is the live show - he believes musicians should always perform at 100% so
as not to insult those who take the time to see live bands.